Students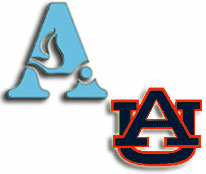 Welcome to the City of Auburn
Dear Students,
The City of Auburn is delighted to welcome you to the Loveliest Village on the Plains.
The presence of Auburn University and its student population, as well as students from other local and regional institutions of higher learning, is a significant part of what brings a unique and vibrant atmosphere to the City of Auburn.
We hope that the City of Auburn can also be a special part of your college years.
In that spirit, we invite you to explore everything that the City of Auburn has to offer, from our parks and recreation facilities, to our public library, and part-time student employment opportunities at the City.
Once again, welcome to the City of Auburn...WAR EAGLE!