Downtown Streets to Close for Auburn Oaks Planting
Published:

Press Contact:

David Dorton Director of Public Affairs (334)-501-7266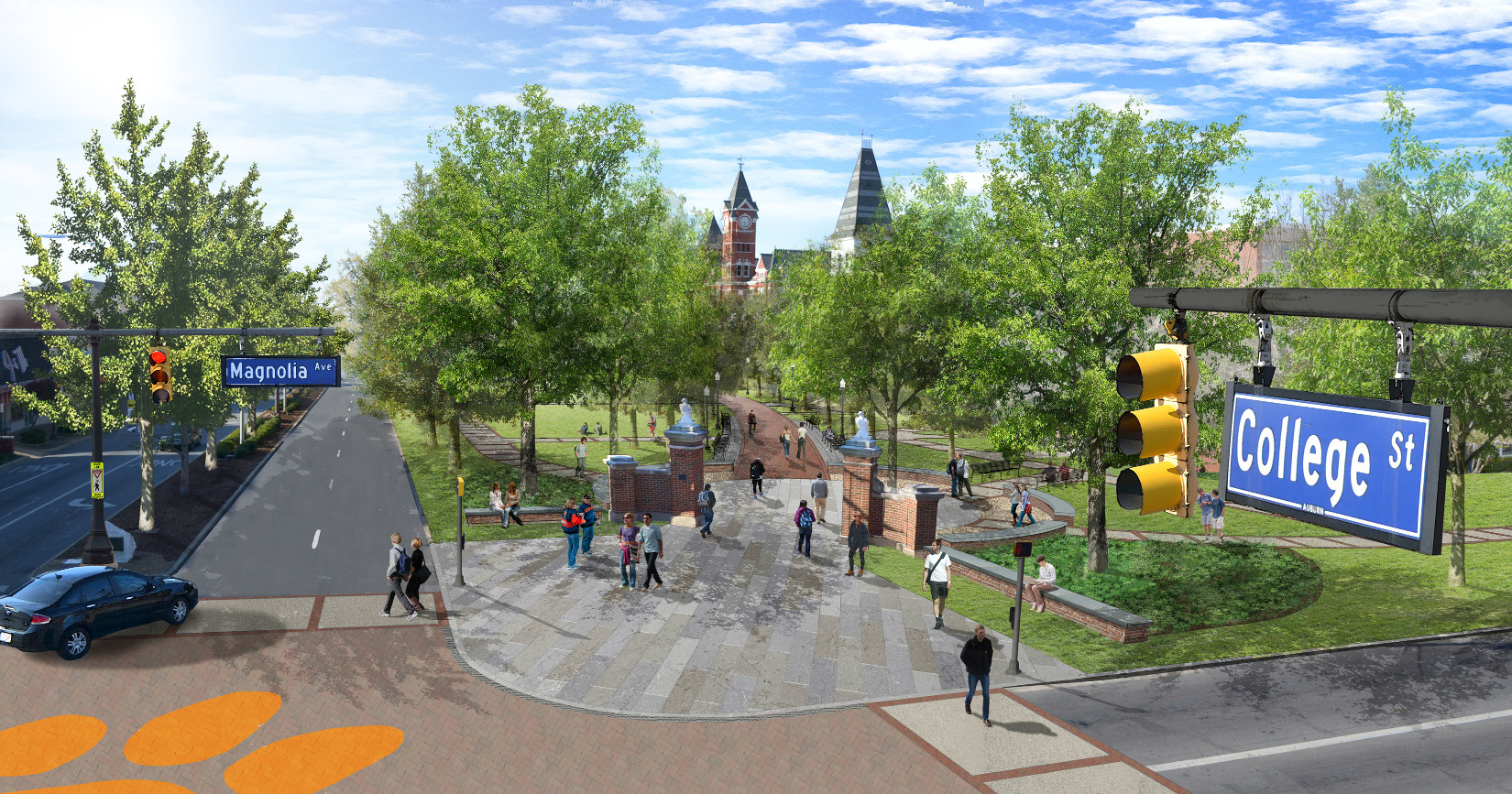 Auburn, Ala.- On Friday, February 13th, there will be periodic lane closures downtown as Auburn University prepares the planting sites for the new Auburn Oaks. Lanes that will be affected include the right-hand southbound lane of South College Street between Magnolia Avenue and Thach Avenue and the eastbound lane of West Magnolia Avenue between Wright Street and College Street.
On Saturday, February 14th, the Toomer's Corner intersection will close for the planting of the new Auburn Oaks. Street closures include College Street between Glenn Avenue and Thach Avenue and Magnolia Avenue between Wright Street and Gay Street. Streets will be closed from approximately 7 a.m. until work is complete. Work is expected to take at least seven hours. Both projects will be rescheduled in case of inclement weather.
Once the trees are planted, Auburn University asks that all residents, alumni and fans help protect the trees as they become established in their new home. Rolling of the trees will not be permitted until the 2016 football season.
The Auburn Family is invited to experience this historic moment for Auburn University and Downtown Auburn as an old tradition begins a new chapter. Bring your valentine downtown on Saturday to watch the trees being planted and to enjoy the shops and restaurants of downtown Auburn on Valentine's Day.
Related Information